SMILE EVERYDAY, FIRST THING IN THE MORNING
Breakfasts Range
100% Organic, healthy, nutritious and delicious Granolas, Cereals and Pancakes / Waffles mix.
Exclusive Confections
Healthy and delicious snacks, suitable for the whole family, in "on the go" format and economic pack & seasonal and themed Granolas, made with carefully selected ingredients. With the usual quality (organic, gluten-free and refined sugar-free, nutritious, satisfying and delicious), exclusively sold here.
FROM OUR KITCHEN TO YOURS
Natural Ingredients
Always organic, gluten-free and of the best quality, Cereals, Flours, Seeds, Dehydrated Fruitand basically everything you need to venture into the "make your own snacks and breakfasts".
Congratulations on the WONDERFUL granola that I don't even know which is the best! 💜I started with Reguila, tried Surreal and that's exactly what it is… Surreally fabulous! All without exception.
Isabel
I would like to congratulate you for your constant struggle to make your ecological footprint non-existent, and for the opening of the factory and the online store, you deserve much success!!! Thanks for being there!!! Around here we love your granolas! Thanks!!!! And good luck!!!!
Carla Moreiras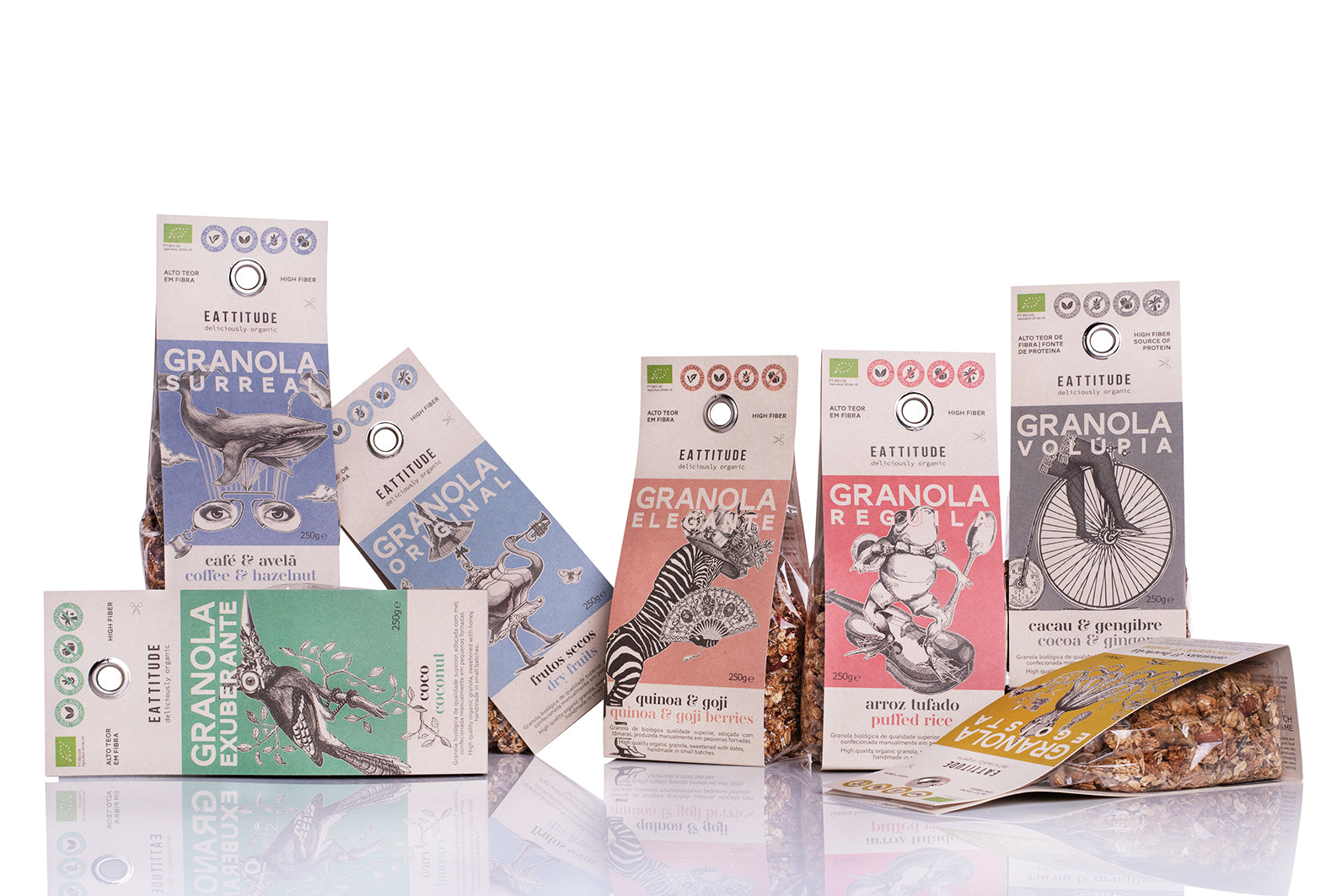 🐯🐯🐯This Tiggi is the best! I got my kids to eat healthy cereal. Thank you Eattitude ❤️
Marta Rico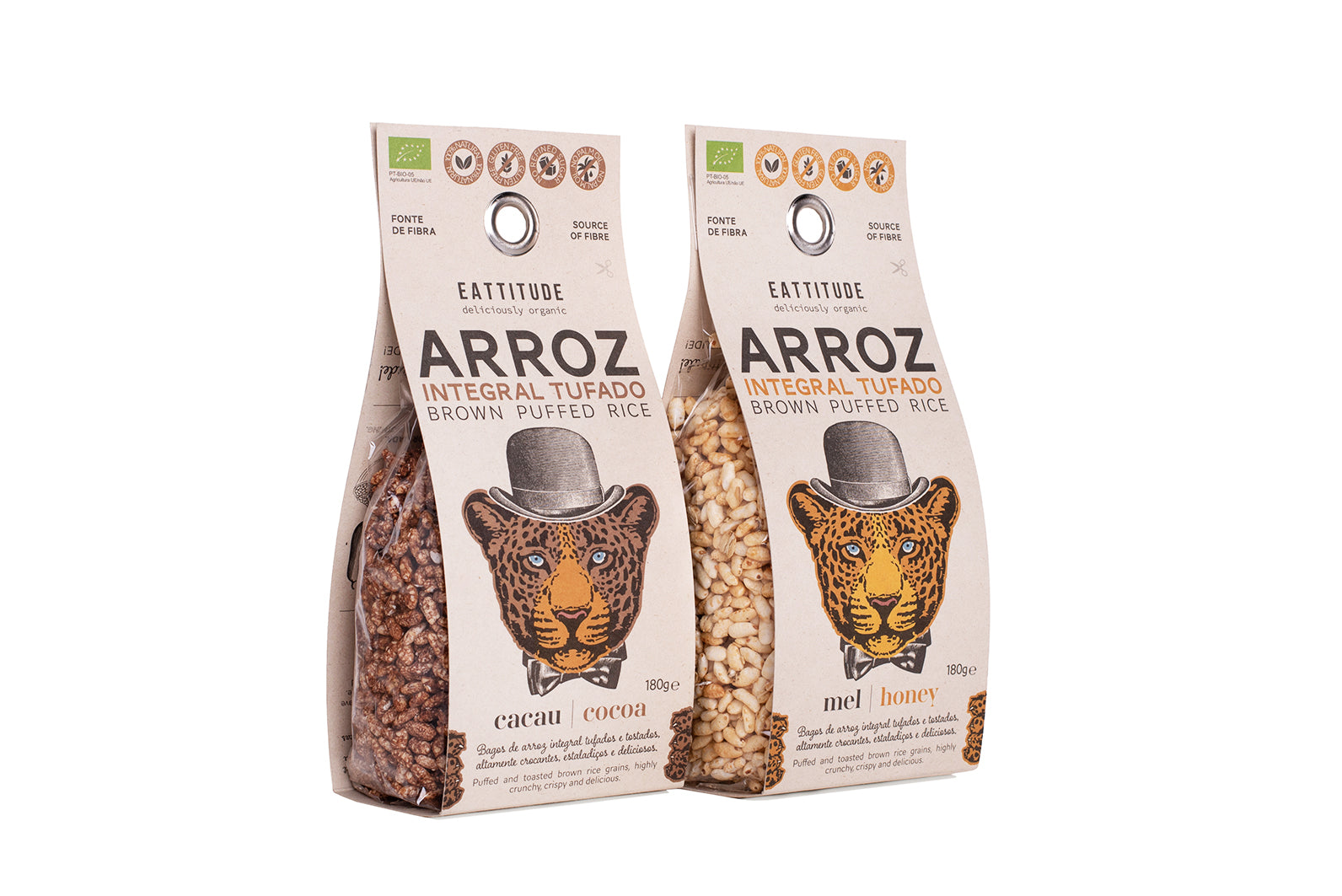 Já não consigo começar o meu dia sem as vossas granolas. As únicas biológicas que experimentei que são absolutamente deliciosas.
Pedro Pinto
⭐⭐⭐⭐⭐I've tried the pancakes. I LOVED! I started with the simple ones and now I want to try them all.
Ana Rita Cardoso
👍🏻👍🏻👍🏻I'm super happy, my nutritionist recommends your granolas and lets me eat!
Silvia Moreira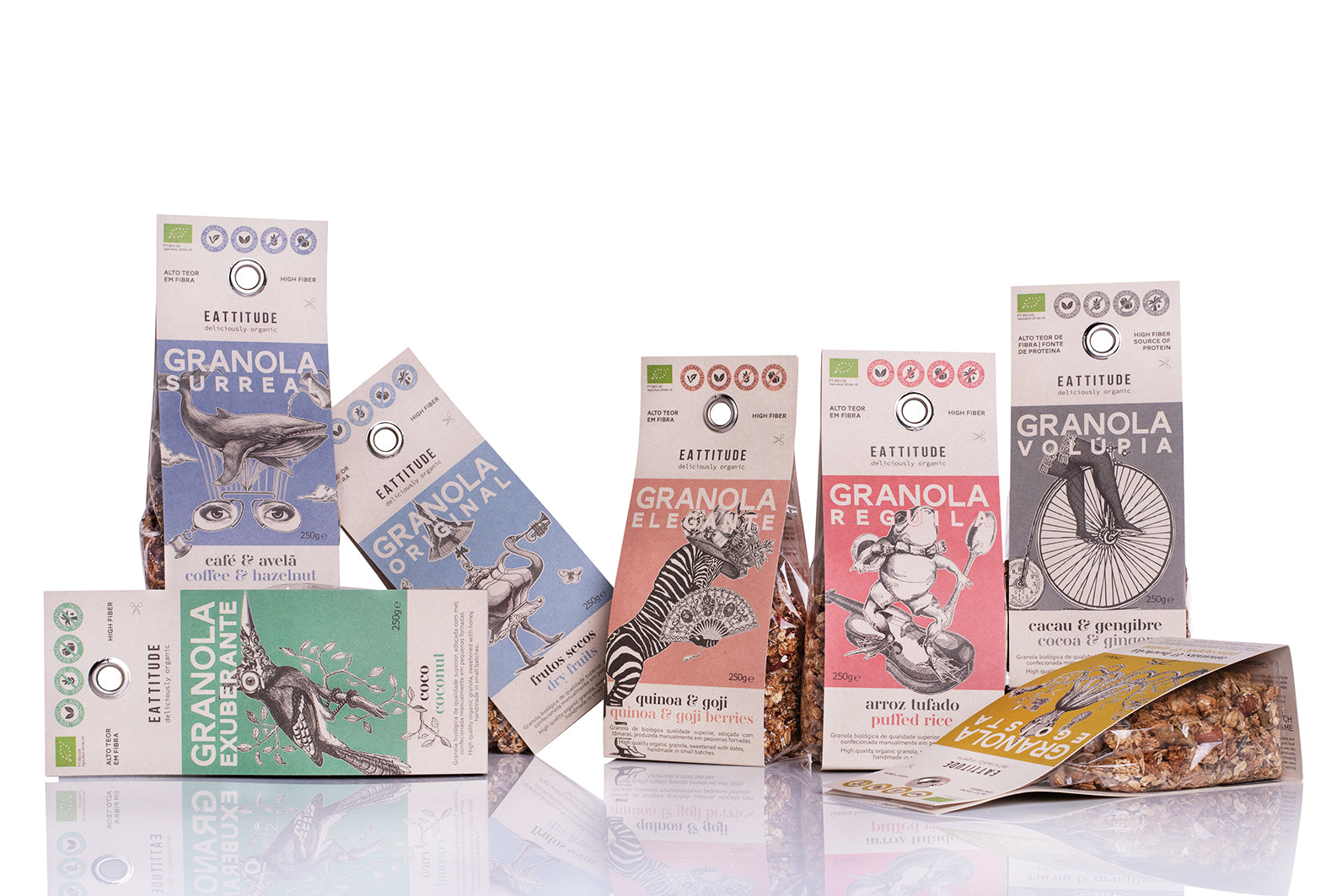 🤩🤩🤩🤩🤩 Always with the granolas close by!
Constança Gorito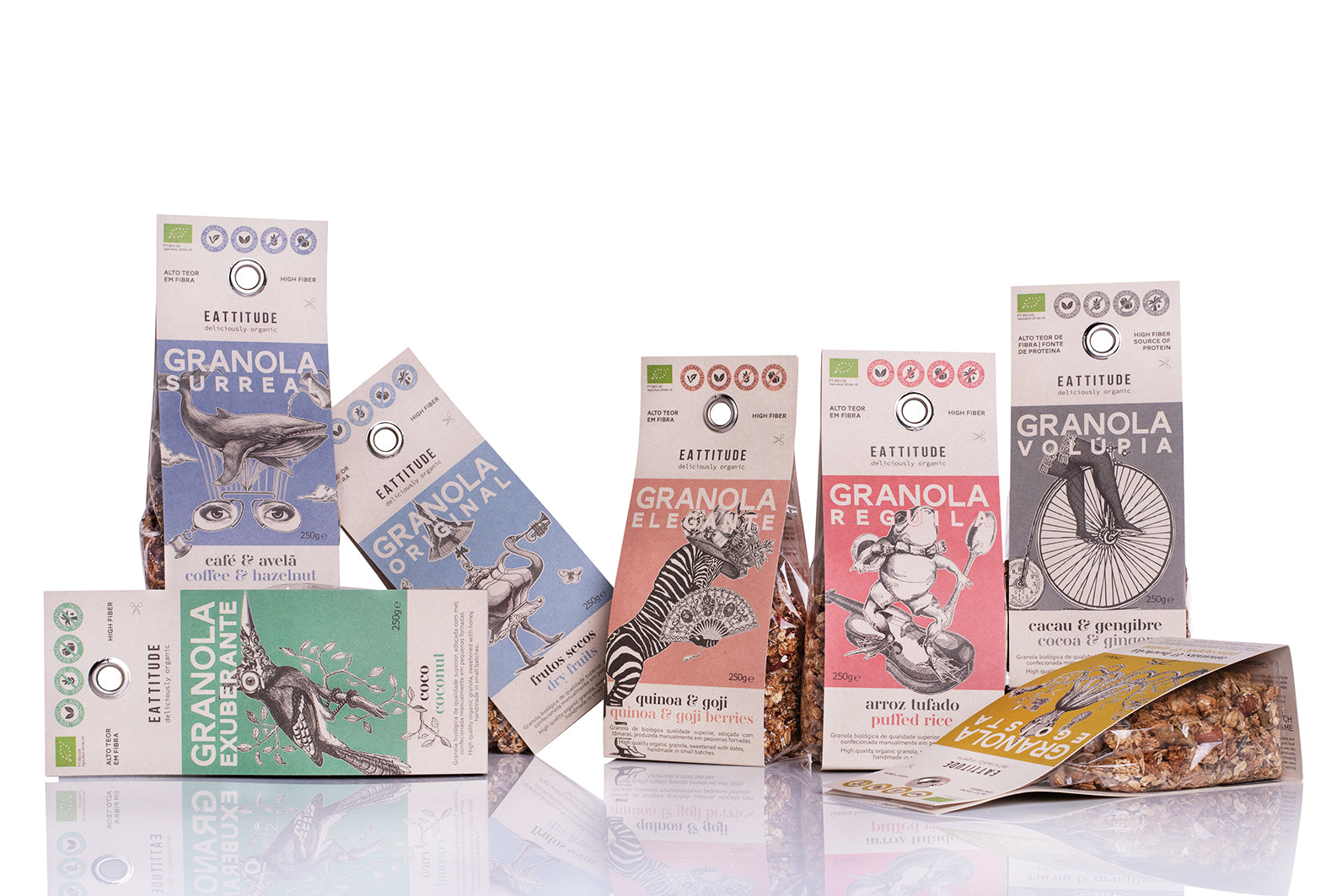 Our Manifesto
Ignore the conventional, disconnect from more of the same.
If we all take an Eattitude, healthy eating will increasingly be an affordable and sustainable source of health for you and our planet.
* Watch Video
Healthy Eating
We choose organic and do not use refined sugars.
We use few ingredients, always organic, from certified suppliers. Our products are 100% natural, based on gluten-free cereals.
Live intensely
We are fans of delicious food.
At Eattitude we prioritize quality above all else. And quality also means the taste and texture of our products. Therefore, combined with the healthy component, we always have a delicious taste.
Our Friends
We support who you are for love, for sustainability and for smiling every day, for everything and for nothing.
We like close relationships, we are here for those who need us and we support those who defend our causes.
* Learn about Eattitude Supports and Partnerships
#eattitude
Share your Eattitude moments on the networks. Every time you do this, someone around here will dance a little bit :)
🙏🏻❤️
POR FAVOR RECICLE AS EMBALAGENS.
Se não conseguimos "ganhar a guerra" ao plástico, vamos viver com ele da melhor maneira. O Planeta agradece. E nós também.